Integrated Control Console
Integrated Console Series
The integrated control console for naval and marine use controls, detects problems, and protects main engines of shipping machinery. We offer coupled consoles and wheelhouse consoles which come with main engine controls, inspection alerts, broadcast systems and fog horn equipment.
Application Environment:
Ambient temperature: -25℃-45℃
Inclination, Swing: ±22.5°
There are influences of shock, vibration, salt mist, fungus and humid air on the sea when the ship is in normal operation.
The protection of the integrated console class is IP20. The highest protection class of a single type can reach IP56.
Multi-splits use a common base when combined. The housing is steel with ventilation, heat dissipation, and shock proof features.
Application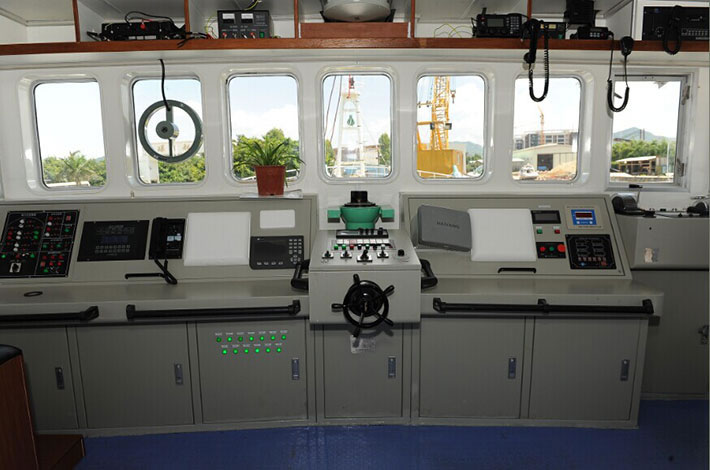 Customized Features
1. Overall and mounting dimensions
2. Structure and protection class
3. Panel arrangement and system configuration
4. Overall mounting dimensions and external connecting drawing of table top equipment
5. Electrical system and electrical schematic diagram
6. Classification and standards the console must meet